Featured Item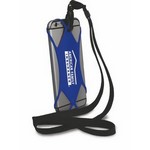 BackStrap Leash Combo
Highly innovative, multi-functional thin protector for your smartphone. Provides protection from surface scratches on all sides. Clip on the LEASH lanyard to wear phone from your neck or wrist. LEASH ...
$3.75 - $4.31
Welcome to Lancer Ltd.
Here you will find that our services and state-of-the-art equipment gives you the highest quality products at the most reasonable prices.
Lancer Ltd. takes pride in offering our customers a variety of stock products as well as custom items.
There are contact pages peppered throughout the website, for your convenience. You can fill out the short request to be contacted, and a representative will be in touch with you as soon as possible.
You may also contact us at our home office in Spokane Valley at 1.800.541.2232 during office hours.
Signature Showrooms